3rd European Conference on Domestic Violence
September 6, 2019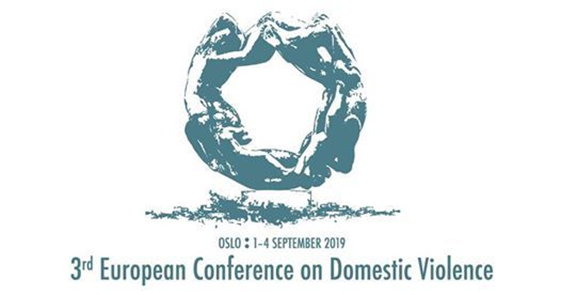 From the 1-4 September the EFJCA was present in Oslo on the 3rd European Conference on Domestic Violence. The EFJCA presented their European work in general and the experiences of the FJC Antwerp in particular.
The conference was designed for researchers, practitioners and policy makers.
Its main aims are to
Raise the awareness of domestic violence, share research findings and practice developments from across Europe and beyond and discuss the implications for policy and practice;
Develop critical and valid research on domestic violence, across disciplinary and topic boundaries;
Promote the evidence baseinforming policy and practice developments relating to domestic violence;
Encourage networking between delegates to promote the development of new research, effective policy and good practice.
The conference focused on
Understanding domestic violence
Studying various forms of violence and abuse, including physical, sexual, psychological, economic and material violence, in a wide range of intimate/close relationships
Exploring the gendered nature of domestic violence
Improving our understanding of how power structures and social inequalities shape the nature and dynamics of domestic violence
Understanding the intersection of domestic violence with other forms of harm
Investigating domestic violence in migration contexts
Prevention and interventions
Describing physical and mental health impacts of domestic violence
Promoting the evidence base informing effective prevention and interventions with those exposed to or at risk of domestic violence, including children and young people
Improving the quality and effectiveness of work with perpetrators of violence
Understanding the role of societal, community and individual responses to domestic violence, and how they affect victims
Policy
Improving multi-agency approaches to domestic violence
Exploring the national and transnational policy frameworks for addressing the structural nature of violence in intimate relationships in society
Improving the ability to understand the nature of and responses to domestic violence through international collaborations
Investigating the impact of political engagement in combatting domestic violence
Next ECDV conference
The next ECDV conference will take place in Ljubljana, Slovenia from 13 - 15 September 2021. The call for papers is open, and you will find updated information available at the conference web site